A MAJOR NEW PROJECT – TRANSTRADING LTD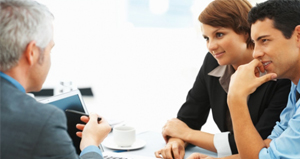 When I was approached byTranstrading Ltd to assist with a major new venture, I ascertained that it  was very important for the company to moved forward with all of the components in place from the beginning. Jo Pavely MD., understood that this was a huge undertaking for her business so she asked Wootton Taylor to help her to put in place all of necessary procedures. This meant choosing the right team members. If she was going to be able to inspire her team with the enthusiasm she needed from them in the first few crucial months of the project going live, then she had to address a number of key issues.
After discussion with Jo and some observations made by observing her staff at their duties we decided on a plan of action. Firstly; by arranging an off site strategy day with her team members we were able to able to create a relaxed environment for everyone to discuss the new venture and allay any fears or misconceptions. I took the lead role so Jo was able to observe as well as become involved in the discussions as a member of her team.
After that Strategy Day we were confident in creating a strategic plan based upon the strength of the commitment from the team members. With a number of uncertainties underpinned by the sound knowledge gained through the discussions, I believe that this  advanced the project considerably in just a few short hours. After that it was just a matter of putting our plan into place and with everyone working on the project on-board we managed to forge ahead with very few glitches. I am glad to say that the project was a success and we have since worked on othersimilar ventures.
Jo was kind enough to make this comment:
After receiving an enquiry from a potential major client that would see rapid growth of Transtrading, I decided that in order to fully understand and assess the impact for the business I would need to evolve a strategy.

I approached Gary of Wootton Taylor to facilitate an off site strategy day with all of my team members present in order to develop and gain an insight into where we are as a business and where we needed to be in order to be successful in gaining our client.

The day was a remarkable success, it highlighted all of the areas of concern, our strengths and our weaknesses. Gary facilitated an open and honest meeting in which many ideas, concerns and hopes were addressed. The outcome of the day was our first strategic plan.

I will retain Gary's services in this very exciting time for my business, his experience in accounting is second to none and with his help we will succeed in this potential venture.
Mrs Jo Pavely MCIPS
MD    Transtrading LTD